As every request is different, Oxwork.com offers customised quotes... made to measure!
To request a free quote, simply do as if you were placing a real order, but don't worry, you pay nothing :D
To do so, follow the steps below:
Choose the articles you are interested in from our catalogue
Determine the number of desired pieces
Add the items to the cart
Log in to your account or create one
Choose 'Request a quote' and send the quote.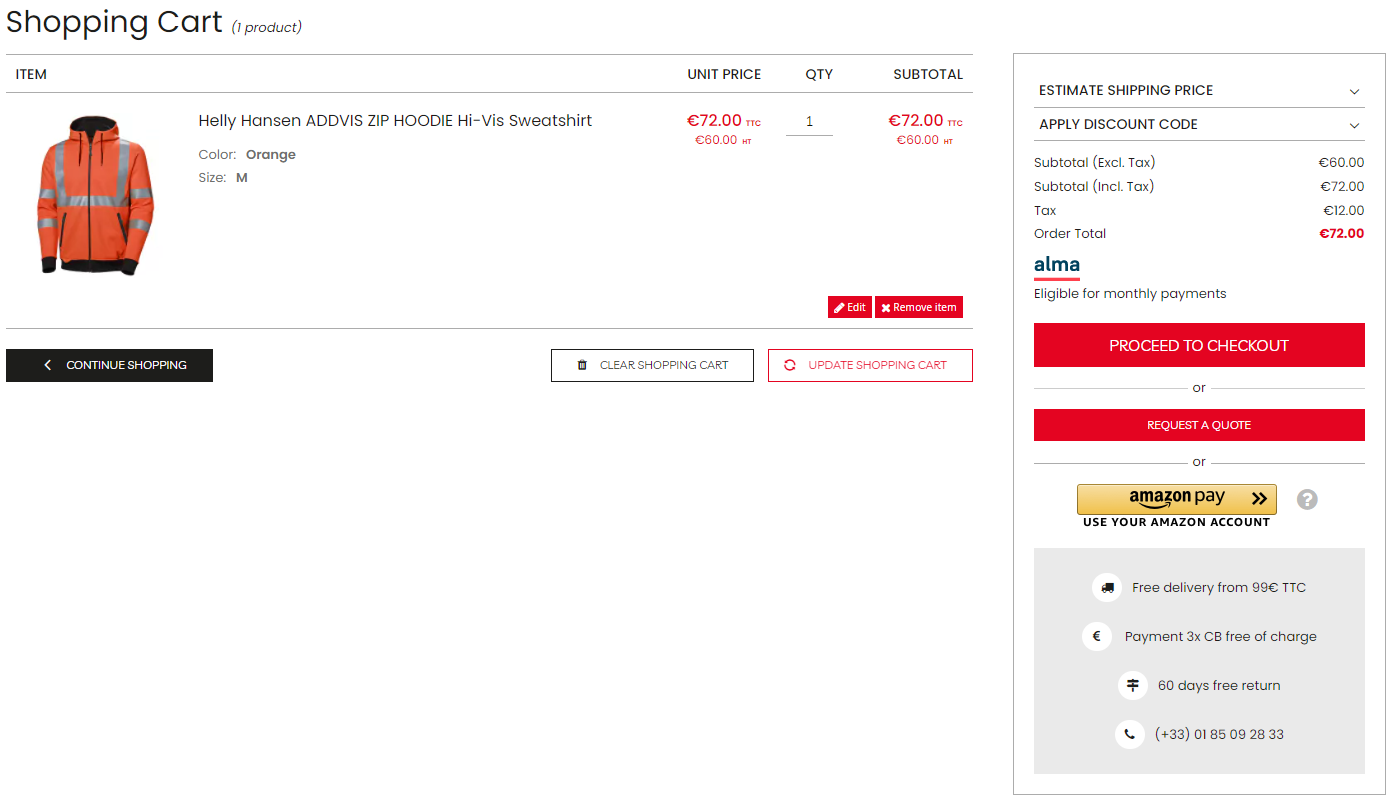 Our sales agent will contact you and provide you with a quote within 72 working hours.
If you do not receive a reply to your quote within this time limit, you can contact us by e-mail at support@oxwork.com
or by phone at +33 185092833.