Not sure if you will be there on delivery day?
Do you prefer to choose a delivery to a pick-up point or post office near you?
We deliver to pick-up points in the following countries (See prices) :
| | | | |
| --- | --- | --- | --- |
| Germany | Estonia | Lithuania | Portugal |
| Austria | Finland | Monaco | Slovakia |
| Belgium | France | Luxembourg | Slovenia |
| Denmark | Hungary | Netherlands | Sweden |
| Spain | Latvia | Poland | Czech Republic |
To choose the pick-up point, just follow the steps below:
After clicking on 'Proceed to checkout' button and logging into your account, you must choose the delivery address.

After entering the delivery address and selecting it, you will see below the different possible delivery methods for your address. Select the "Pickup Point" mode to see the map.

All that remains now is to select the pick-up point from those proposed and don't forget to enter the telephone number before continuing.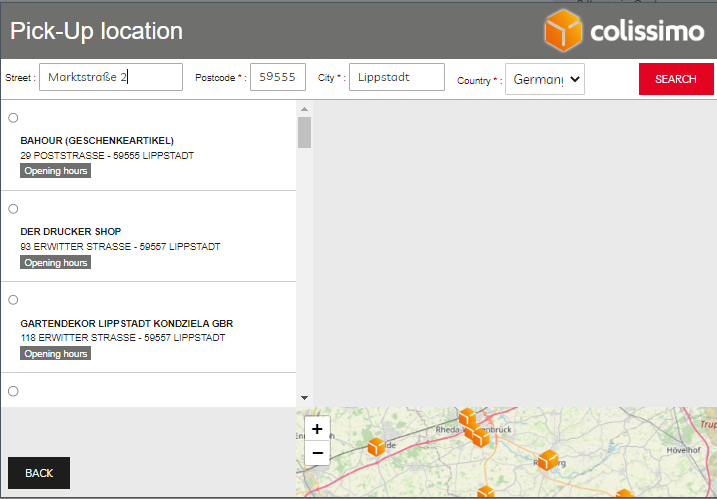 You can then pick up the parcel at a shop or post office near you, as long as you have an ID card.