You want to renew your order and your shopping cart is empty? Don't panic, you can easily find it again.
To do this, log in to the customer area with your access data. Once logged in, you will go directly to your homepage and have an overview of your last order.
Click on the reorder button and all items from your previous order will appear in your shopping cart with a single click.

You can also renew your order by clicking on the magnifying glass and then clicking the 'Renew' button at the bottom of the page.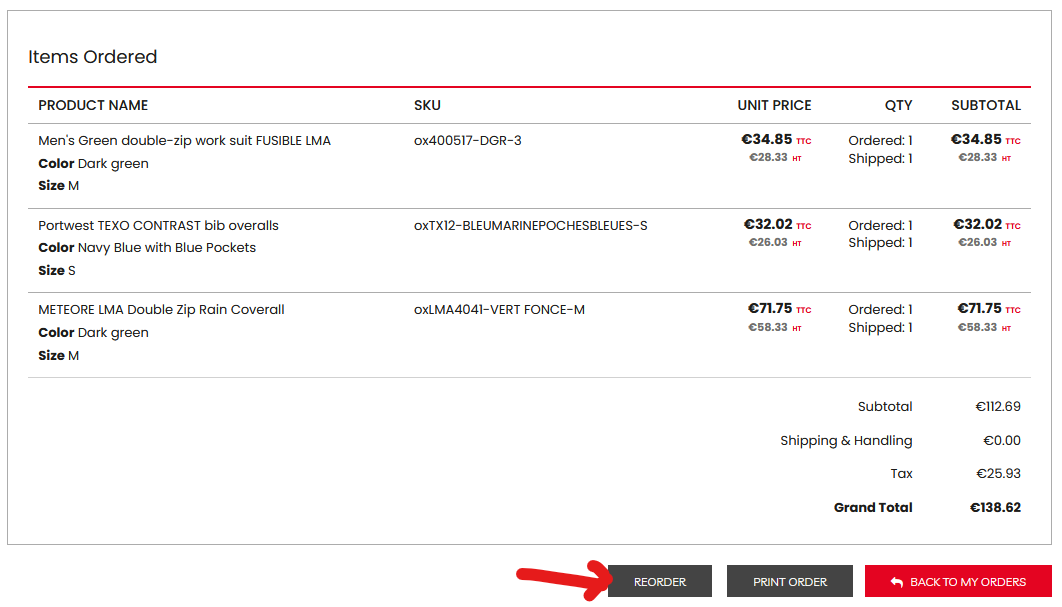 WARNING: it is possible that your shopping cart already contains products when you log in, so the quantities may not be correct. Please check your cart before confirming your order.
When the icon to renew your order does not appear, it means that one or more of the products in your order is no longer available and therefore cannot be ordered.