Our website offers the possibility to log in and pay with your Amazon account. This way, you will not have to enter your address, which will be retrieved automatically from your Amazon account. The same applies to the payment method: simply select the desired method from those registered in your Amazon account. You will not need to enter any further information on our site and the transaction will be completely secure.
How to do it?
When you are in your shopping cart, simply click on the Amazon Pay button and you will be redirected to the Amazon login page.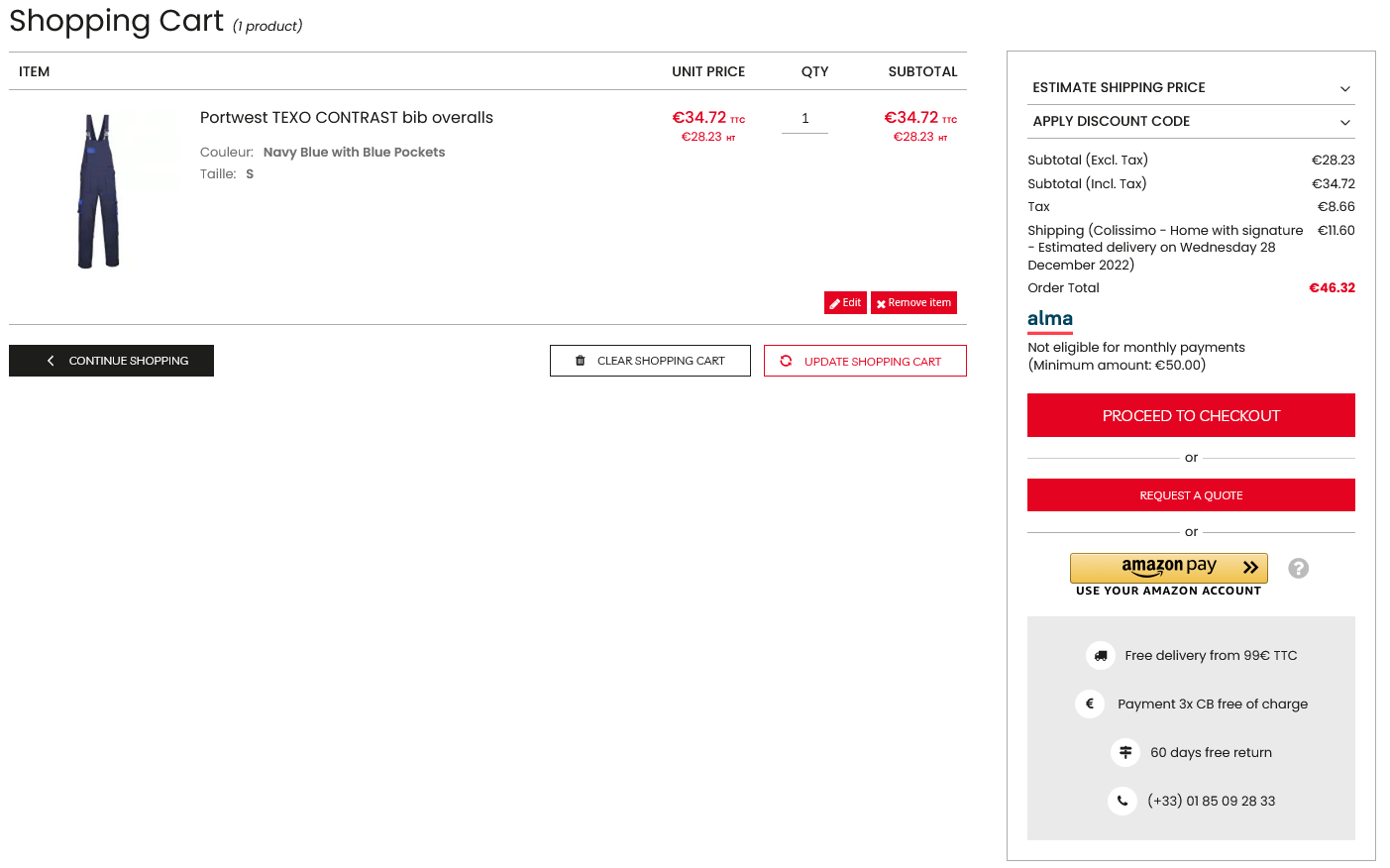 Once you have logged in with your Amazon account, you can confirm your order and pay for it using all the information in your Amazon account. (Oxwork only has access to this information when the order is paid for; once you log out, we do not retain your Amazon account data).